November 15th - Floral Design Workshop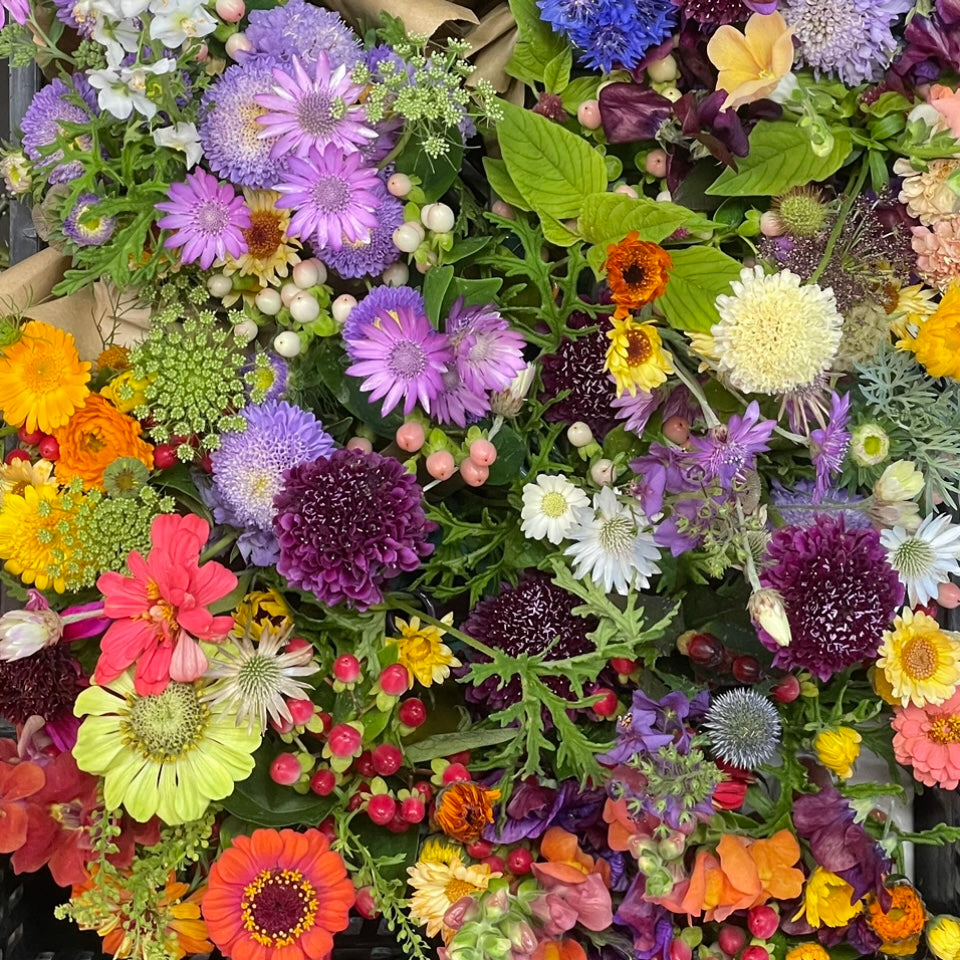 November 15th - Floral Design Workshop
Floral Design Workshop with Rekha.      


Date Wednesday November 15th 2023 from 1 to 4 pm. 
Location : 4351 Blenkinsop Road, Victoria, BC V8X2C3
Contact : Twylasflowerfarm@shaw.ca 
250-588-9558

Come join us for a special experience of creating your own floral arrangements at Twyla's Flower Farm.

Rekha will demonstrate 3 different floral designs followed by participants creating 3 arrangements of their own.

Abundant fresh flowers will be set out for arranging.

Supplies required
Each person should bring 3 different vases:
1 bud vase type,1" +/- diameter
small, 2" +/- diameter opening medium, up to 4" opening 
Vases are also available for purchase in the flower studio.
All workshops are limited to  8 participants.

Workshop Cost is $200.00+ taxes = $224.00 per person
bring your vases (or purchase on site) and we supply all the flowers, supplies and tools required.